About Us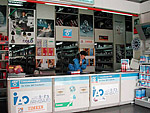 La Casa del Cuscinetto, established in 1974 and
headquartered in Cagliari
, operates principally in the
automobile and industrial spare parts sectors
.
In just a few short years, thanks to the highly professional service levels we consistently deliver, we have earned the trust of our clients and the respect of our suppliers. The quality of our services was the reason why
SKF
- world-leading manufacturer of
roller bearings
- decided to appoint us as its official distributor on the island of Sardinia.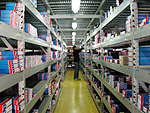 La Casa del Cuscinetto is also an authorized reseller for other leading brands. We deal exclusively with
certified products
. Certification allows us to guarantee that the stringent specifications of the producer of the original part are fully adhered to, making defective spares a thing of the past.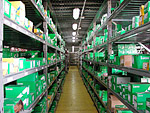 We can guarantee the constant availability of spares thanks to the large stocks we keep on hand at all times in our warehouse, and we use cutting-edge data processing systems to help us manage our sales and administration processes effectively.
Our greatest resource as a company is our
staff
. Our personalized customer service solutions are delivered through highly qualified experts who are involved in
ongoing training
programs to ensure that our services always make the most of the latest technologies used in the industry.
All of the above reasons - expert support, certified products, partnerships with leading brands, efficient logistics and state-of-the-art technologies - combine to make La Casa del Cuscinetto the ideal supplier for any company operating in the spare parts industry.